NdemicMarc
21-11-2014, 06:32 PM
We were so impressed with the quality of entries to our last news headline competition that it was only a matter of time before we did another one. Now you have another chance to
write a news headline, and have it featured in Plague Inc. on mobile and PC, to be read by over 35 million people worldwide
!
In our
last news headline competition
there was a really colossal response, with almost 500 entries and a final six winners chosen to be in game.
If you're looking for inspiration - good places to start are things happening in the news recently. Some of the best headlines are super current and reference things happening right now. The last batch of winners mentioned everything from Dr. Who to Virtual Reality and even Gangnam Style, so feel free to go crazy!
Feel free to enter as many headlines as you want to - some of our winners last time had multiple entries.
Post your proposed news articles in this thread – you've got until 7th December 2014, so get writing!
P.S. - As before, there is a special prize for anyone who manages to make the front page of Reddit. No one managed it last time - will you be the first?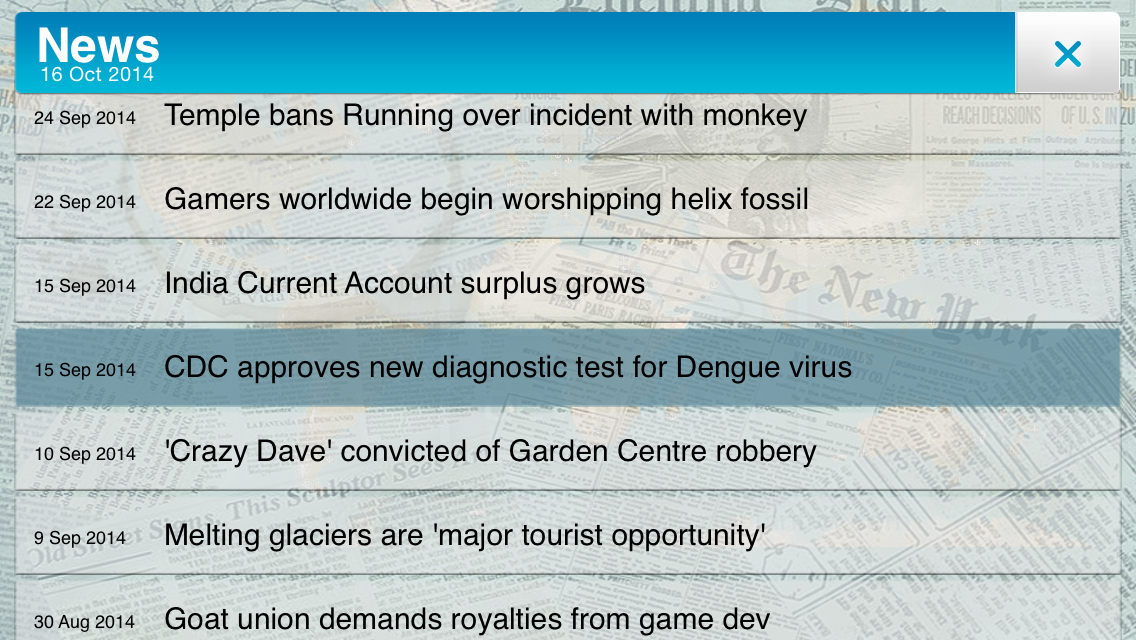 The Rules

- Entries must be submitted by 7th December 2014
- Entries must be submitted in either the Ndemic or Steam forum
- Entries must be no longer than 50 characters (including spacing and punctuation)
- All entries must be in English
- Winner(s) will be notified on our forum after closing date
- No use of profanities or adult content please!
- We reserve the right to change / alter headlines as required
- By entering, you agree that the headline content will become property of Ndemic Creations and you will not be compensated for this content