NdemicMarc
01-05-2015, 05:49 PM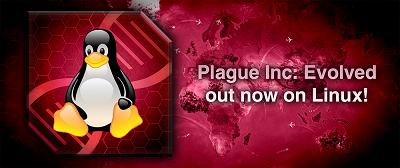 April has been another extremely busy month for us. Although our main focus is still Multiplayer, some of the team had some spare capacity so we have been able to work on Evolution 14 at the same time, which includes a major city-cam update along with full Linux support.
It's really cool to finally be able to release the game for Linux - it's been on our development roadmap for ages and was a key thing we promised to do in Early Access. Huge thanks to our Linux beta testers - it has been extremely helpful getting all your feedback as we worked on making it run perfectly!

Evolution 14 also adds a major graphical update for everyone on all platforms as we have significantly expanded the city-cams which show humanity's struggle at street level. We've pushed out over over 30 new country city cams with 132 new images to the game so now you get to see your disease infect a whole host of different cities and environments. What makes this feature especially cool is the support our community has given us in helping us find / provide the base images for us to 'plague-ify'. We will be adding more countries in the future!
New Featured Scenarios
We've also updated our Featured Scenarios in-game, featuring the most inventive and polished scenarios we've played this month. Congrats to the authors!
The Great Purge
by Lord Malthus
Bourbon Virus
by Not Charles
M.A.t.H.
by Mega Munchy
Rise of the Fridges
byRoller Mobster
After The Plague
by brothercake
You can check out these and thousands of other scenarios in game now!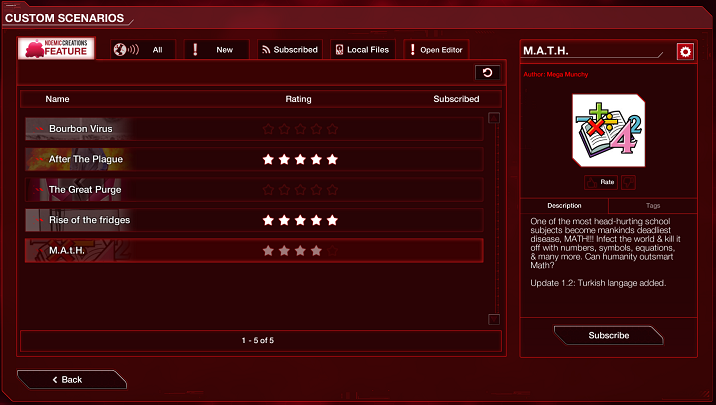 Multiplayer Development Update
We're still deep in Multiplayer development and making some really good progress. One challenge we recently solved was how to decide who 'wins' the game. (If you just said person who killed the most - then the game would end at 50% dead)
The solution was to come up with a brand new, multiplayer-exclusive concept called Genetic Dominance - which sees both players trying to become stronger and absorb the other person's plague. It is essentially, a tug-of-war between players based on how many people they have infected and killed. Can you wipe out your opponent before they wipe out you? I can't wait to start beta testing - hopefully in the next month or so.
Check back soon for more news!
p.s. We had a fantastic response to the Insect themed Scenario Creator competition - watch out for announcements about the winners soon!
Plague Inc: Evolved - Update 0.8.6.9 full change log
Main Game
New Additions
Linux version released
132 new Flavour Images, with city-cam movement

Fixes
Blind Genius Achievement icon fixed
Translesion Gene Unlock pop-up fixed.

Scenario Creator 0.6.5.4:
Fixes
Scenario tags from Scenario Creator now matching Steam workshop
Esc key bug on developed techs fixed

Change log for previous evolution can be found here:
Evolution 13