NdemicMarc
06-05-2014, 02:20 PM
Have you read the in-game news headlines and laughed? Thought you could do better? Well now you can
write a news headline, and have it featured in Plague Inc. on mobile and PC
, to be read by over 25 million people worldwide!
One of the things we get asked about most is the inspiration for our dynamic, in-game news headlines – over the last two years, the world of Plague Inc. has seen everything from a Harry Potter reboot, Justin Bibble being trampled, the launch of Kickstopper and Blankbook, revelations on the speed of Valve Time, and most recently the rise of a Helix Fossil… What should we add next?
If you're looking for ideas – why not look at anything in the news recently? Are there any other games you'd like to reference? What's popular and topical online? What would make players laugh? You can try anything you want – just make sure it's clever, witty and no longer than 50 characters!
Post your proposed news articles in this thread – you've got until 16th May 2014, so get writing!
Good luck!
P.S. – special prize if your headline makes the front page of Reddit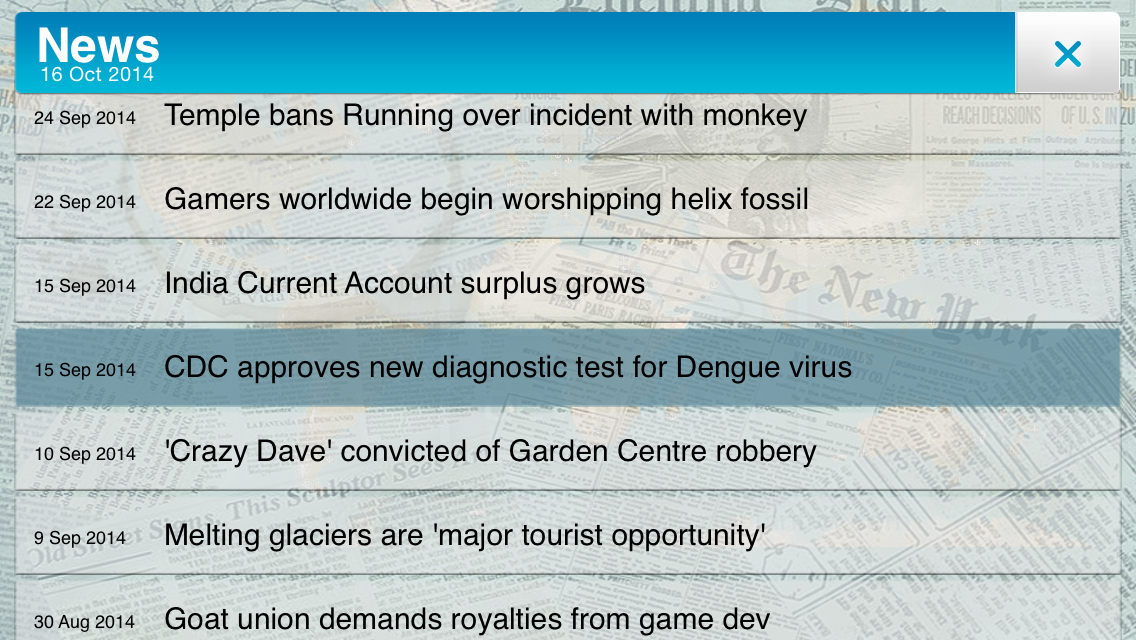 The Rules

- Entries must be submitted by 16th May 2014
- Entries must be submitted in either the Ndemic or Steam forum
- Entries must be no longer than 50 characters (including spacing and punctuation)
- All entries must be in English
- Winner(s) will be notified on our forum after closing date
- No use of profanities or adult content please!
- We reserve the right to change / alter headlines as required
- By entering, you agree that the headline content will become property of Ndemic Creations and you will not be compensated for this content