Scenario Competition Results!
25-06-2015, 06:40 PM
NdemicTea7
Administrator


Posts: 252
Joined: Feb 2014

Scenario Competition Results!
Well done to everyone who entered the Plague Inc: Evolved "Bugs and Insects" Custom scenario competition. It's been fantastic to see so many people getting involved in the community and making enormously creative scenarios.
We had over 130 submissions, and we have played them all, (lots of them multiple times). We've seen everything from Ancient Egyptian Scarab beetles to World Wide Computer Bugs to gruesome Human Centipedes! We were really impressed with the overall standard and with so many great entries, judging the competition has been really challenging!
Anyway, what you are really interested in, is who has won. We first narrowed it down to a "long list" of possible winners (honourable mentions) and then narrowed this down to the final shortlist (Runners up). Finally, we then deliberated for quite a while about who were the three prize winners. So here are the results:
1ST PRIZE ($100 Steam/Amazon voucher) -
Anti-Plague - Necroa Virus
BY ya.bym5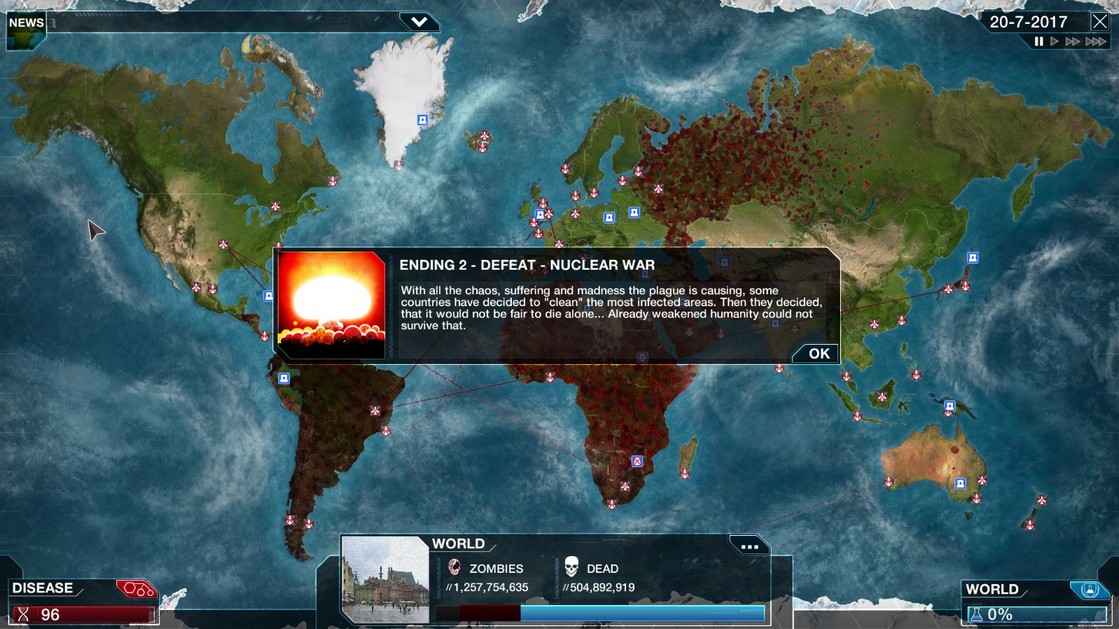 2ND PRIZE (Extra copy of Plague Inc: Evolved and Soundtrack) -
Cyber Hive
BY Si1entium
3RD PRIZE (Plague Inc: Evolved Soundtrack) -
The Curse
BY [SnS] Khemikal
RUNNERS UP:
Don't let the bugs bite
BY Eremus007
Assimilation Bugs
BY infernalthing
World Infestation
BY glasswalker932
HONOURABLE MENTIONS:
Bugs and Insects: Vengeance
BY kingdomrusher3
Hive Mind
BY Eeveeiott
Ophiocordyceps unilateralis
BY Knjazh
Rise of the Insects
BY conman813
Skin Crawlers
BY infernalthing
The Fourth Plague
BY DreadPirateDavid
The Human Centipede
BY sfbsemmel junior
Web Death
BY lewis5501
WWB (World Wide Bug)
BY wolle981
You encountered a bug!
BY NoVeXX
Congratulations to our winners (we'll be emailing you shortly) and thanks very much to everyone that entered, there were many more great scenarios and you should all b proud of your creations. We will be featuring everyone mentioned above at some point over the next few months.

User(s) browsing this thread: 1 Guest(s)